Quality Brands Construction Backhoe Loader Factory Company
Construction Backhoe Loader
Mountain Raise

Qingzhou City

15 days

100units / month
WZ30-25 Backhoe Loader
The backhoe loaders are mainly used for municipal, building, water conservancy, road, water, electricity, garden and other departments, engaged in agricultural construction, pipe laying, cable laying, landscaping and other jobs.
1) Domestic famous engine, strong driving force, low fuel consumption.
2) Power shift transmission with hydraulic torque converter, delivers smooth speed and shift.
3) Heavy axle and four wheel driving improves mobility in poor condition.
Mountain Raise WZ30-25 Heavy Backhoe Loader
1). Full hydraulic transmission. Adjust the output torque automatically according to loads change, and it can achieve continuously variable transmission. It enables the machine working efficient and easy to maintenance.

2). High productivity. Super lifting force and automatic leveling at high position.

3). Operation flexible. Center-point frame articulated and small turning radius makes it convenient to work in confined places.

4). Safe and reliable. Single-line air-assisted brake system.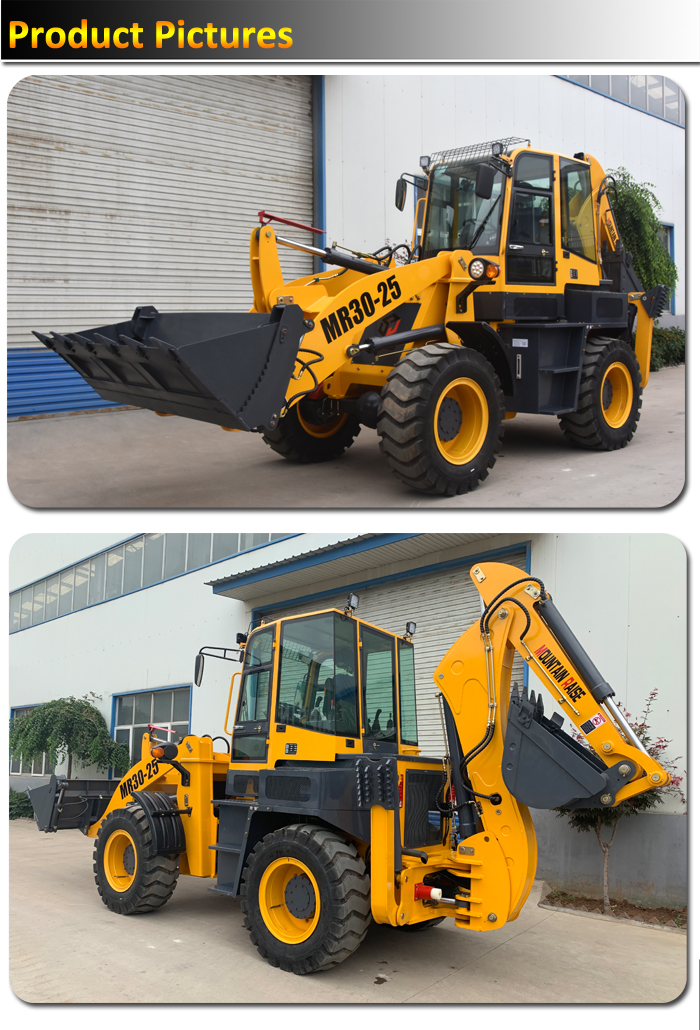 Main Parameters
loader bucket capacity: 1.1cub
excavator bucket capacity: 0.3cbm
Opreating weight: 7000KG
Demensions(MM): 5900x82340x3750
Wheel base: 2250MM
Cab roof height: 2790MM
Minimum ground clearance: 310MM
Engine Model:Yuchai , 4 cylinder,water-colded, in-line,(105*125MM)
rated power: 85KW
Max.travel speed 30km/h
Min. Turning Radius: 5200mm
Max. Raise Height: 4500mm
Max. Dumping Height: 3500mm
Min. Dumping Distance: 1000mm
Max. Digging Depth: 4050mm
Max.Digging Height: 5000mm
Type of tyre: 16/70-24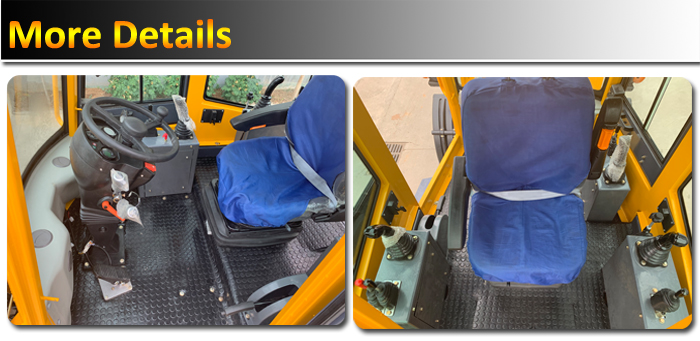 WZ30-25 backhoe loader with full hydraulic joystick, work and control more easy .
The luxurious cab is large, safer and more comfortable.
Large seat, non-slip rubber foot pedal, single handle control, Radio, electronically controlled driving for option .

WZ30-25 Backhoe loader with 16/70-24 big tire , steel wire tire for option , Heavy duty alxe , increase work capacity;
Compact articulated structure reduces cornering radius for better adaptation to different working environments.

Double fulcrum support makes the work more stable and safer;
Unique curved arm design, shortening the length of the vehicle and increasing the depth of excavation.
Delivery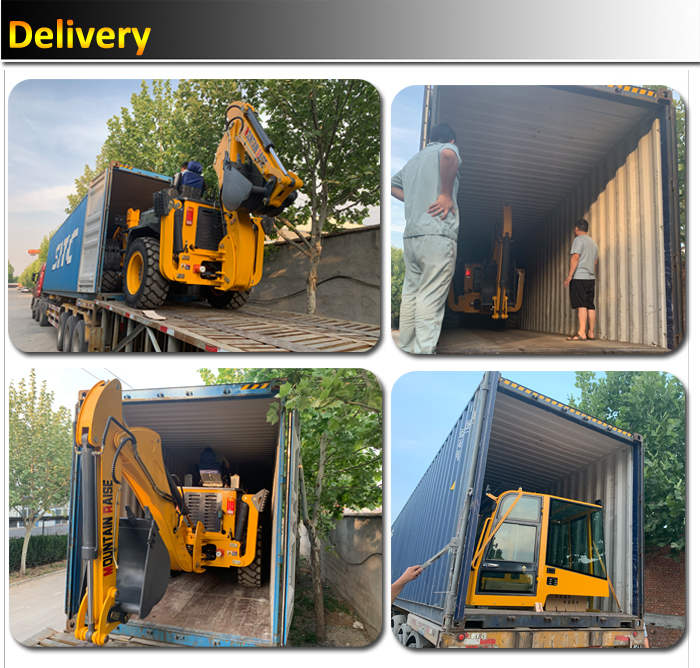 More information , please contact us here , or email to us .
MOUNTAIN RAISE has passed various corporate and product certifications in order to meet the quality requirements of different countries during its twenty years of development. It not only meets the requirements of China, but also meets the international requirements, such as global ISO, SGS, TUV, ROPS&FPOS, etc. CE certification that meets European quality standards, engine certification that meet
...more