Supply Small Farm Excavator with Hammer Wholesalers Factory
Yanmar Engine Mini Wheel Excavator
Mountain Raise

Qingzhou City

15 days

100units / month
MR22 Excavator, Engine 22.1KW, Bucket 0.1CBM, Weight 2200KG

1. Special design on separating engine and radiation space, using enhanced cooling fan to increase cooling efficiency
2. Famous brand hydraulic system parts ensure the stable quality.
3. equipped with double fuel filter to guarantee fuel purity to protect engine
China Manufacturer, Japan yanmar engine, Mini Wheel Excavator
1. With work efficiency and cost performance
2. Simple operation, small and flexible, easy to transport, can work in small fields, especially suitable for orchards such as kiwi, vineyard, orange, navel orange planting, trenching, fertilization, weeding, etc.
3. It has the functions of excavation, crushing, clearing ditch, drilling, etc., which can quickly replace accessories and improve the utilization rate of the machine;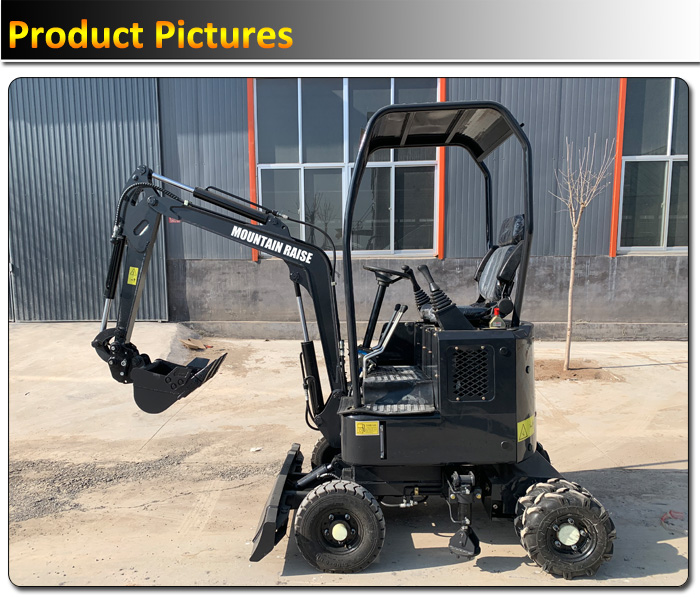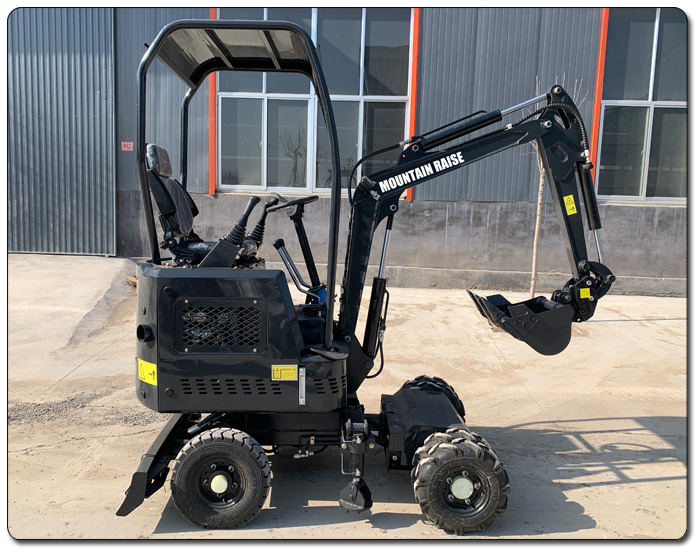 1-JAPAN YANMAR 3-cylinder engine , 10.3kw/2300rpm, EPA tier4 or Euro5 engine for option
2-China brand pump and valves
3-EATON brand valves and slewing motor and driving motor
4-Open cabin(Canopy)
5-EATON brand Hydraulic pilot servo operation system, two rods controlling driving and steering
6-Wheel driving
7-With broken pipeline system
8-Boom can deflection to left or to right
9-Installed dozer blade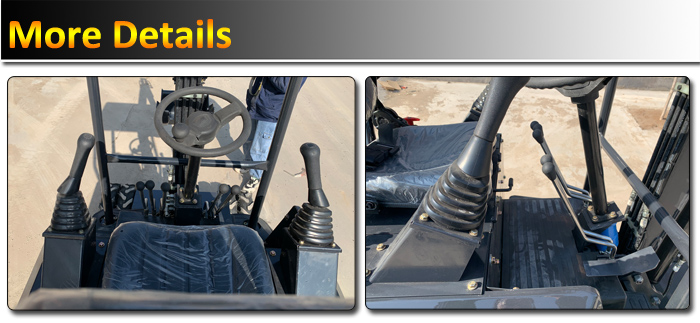 MR12 wheel excavator, fully hydraulic pilot control, simple and easy operation console.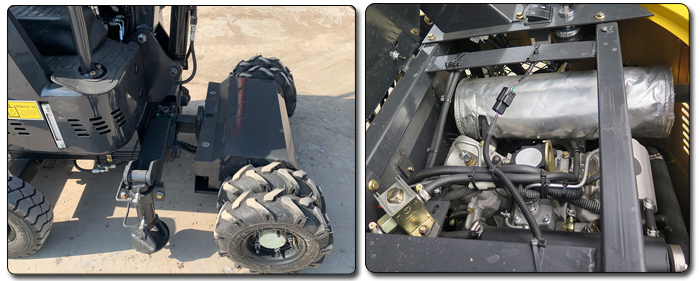 The first two rounds and the rear four rounds, with working support legs, greatly improve stability and safety.
Specifications
Engine

Travel System

Model

YANMAR 3TNV70-S

Travel motors

EATON

Type

Direct injection, water cooled,

Travel speed

4(km/h)

No. of cylinder

3

Tread

1040mm

Bore and stroke

74x70(mm)

Wheelbase

1140mm

Displacement

0.854L

Gradeability

58%(300)

Power output

10.3kw/2200rpm






Option

Laidong 18.1kw






Hydraulic System

Cab

Pump

China brand

Cab

Sunroof; adjustable Seat

Type

Gear pump






Max. discharge flow

25L/Min






Swing System

Refilling Capacity & lubrication

Swing motor

China

Fuel tank

15L

Swing motor type

Hydraulic oil tank

20L Hydraulic System

Swing speed

10 r/min

Engine oil

4.4L

Bucket

Type

Backhoe bucket

Bucket capacity

Number of bucket teeth

5

Bucket width

350 mm

Working range






A

Max. digging height

2490mm




B

Max. dumping height

1750mm




C

Max. digging depth

1400mm




D

Max. vertical digging depth

1320mm




E

Max. digging distance

2500mm




F

Max. digging radius at ground level

2400mm




Overall Dimensions

A

Overall length

3100mm

I

Tread

1140mm

B

Ground contact length(Transportation)

2200mm

J






C

Overall height(to top of boom)

1200mm

K

Wheel gauge

1040mm

D

Overall width

1190mm

L

Wheel width

1190mm

E

Overall height(to top of cab)

2350mm

M






F

Counterweight ground clearance

500mm

O

Counterweight height

1220mm

G

Min. Ground clearance

150mm

P

Revolving frame width

920mm

H

Tail swing radius

570mm

Q

Distance from swing center to tail

570mm

Operating Weight and Ground Pressure

Operating weight includes basic machine

Operating weight

1200kg (with canopy)
MOUNTAIN RAISE has passed various corporate and product certifications in order to meet the quality requirements of different countries during its twenty years of development. It not only meets the requirements of China, but also meets the international requirements, such as global ISO, SGS, TUV, ROPS&FPOS, etc. CE certification that meets European quality standards, engine certification that meet
...more