MOUNTAIN RAISE MACHINERY WHEEL LOADER exhibition in Europe
27-09-2021
MOUNTAIN RAISE MACHINERY WHEEL LOADER exhibition in Europe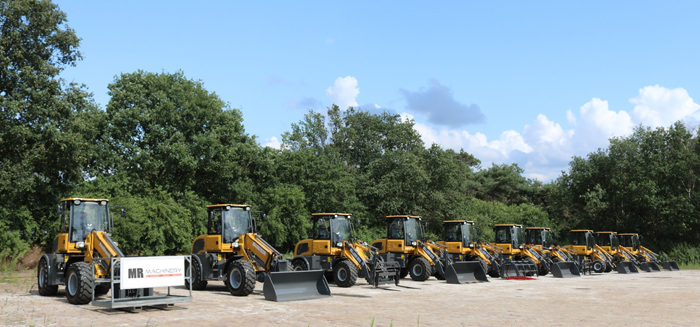 Now China's small loaders have been widely used in European agriculture and earthwork construction machinery for roads, railways, construction, hydropower, ports, mines and other construction projects. It is mainly used for shoveling bulk soil, sand, lime, coal, etc. Materials can also be used for light shoveling and digging operations on ore, hard soil, etc. Different auxiliary working devices can also be used for bulldozing, lifting and other materials such as wood loading and unloading operations.
In road construction, especially in the construction of high-grade highways, loaders are used for filling and excavating roadbed works, asphalt mixtures and aggregate and loading of cement concrete yards. In addition, it can also carry out operations such as pushing and transporting the soil, leveling the ground, and towing other machinery. Because the loader has the advantages of fast working speed, high efficiency, good maneuverability, and light operation, it has become one of the main types of earth and stone construction in engineering construction.
MOUNTAIN RAISE loaders have made great progress after decades of development. What is especially commendable and proud of the people is that the annual production and sales of loaders have exceeded tens of thousands. In the Chinese market where there are many international brands, MOUNTAIN RAISE brand loaders still occupy an important market. After 2010, MOUNTAIN RAISE WHEEL LOADER gradually developed the international market, and successively developed business in Europe, Africa, Australia, Southeast Asia and so on.
Now, no matter which country or region you are in, if you need a loader, please contact us,
MOUNTAIN RAISE WHEEL LOADER will supply best machines and service for you :)