Mountain Raise China MR908 Mini Wheel Loader On Sale
Mountain Raise China MR908 Mini Wheel Loader On Sale
Mountain Raise

Qingzhou City

15 days

100units / month
Rated load: 1000KG , Bucket: 0.45CBM , Engine:42KW/57HP

1. It is equipped with yuneni engine which have the advantages including environment-friendly performance, strong power, high efficiency, energy saving ,low noise and low emission.
2. Fixed shaft transmission is equipped with a compact structure and big torque.Friction sheet and antiskid transmission ensure strong cross-country and climbing capacity.
Mountain Raise China MR908 Mini Wheel Loader On Sale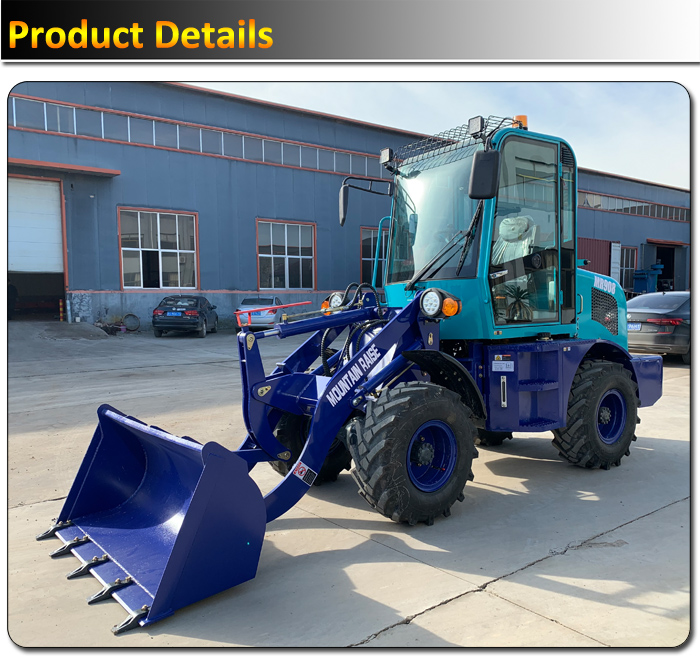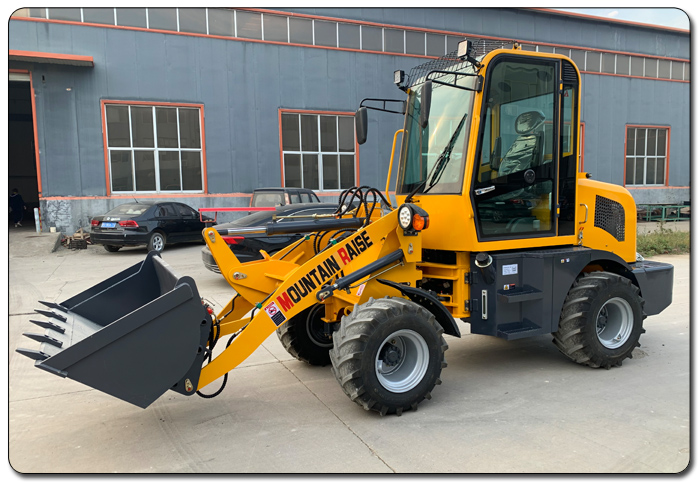 New MR908 Mountain Raise Wheel Loader

Operating weight: 2800kg, Bucket Capacity: 0.45cbm, Rated load: 800-1000kg.


Engine: 4-cylinder, normal engine, Euro3 engine, Euro5 engine, EPA4 engine for option.

CE approved, Europ as main market, won the customer favorite.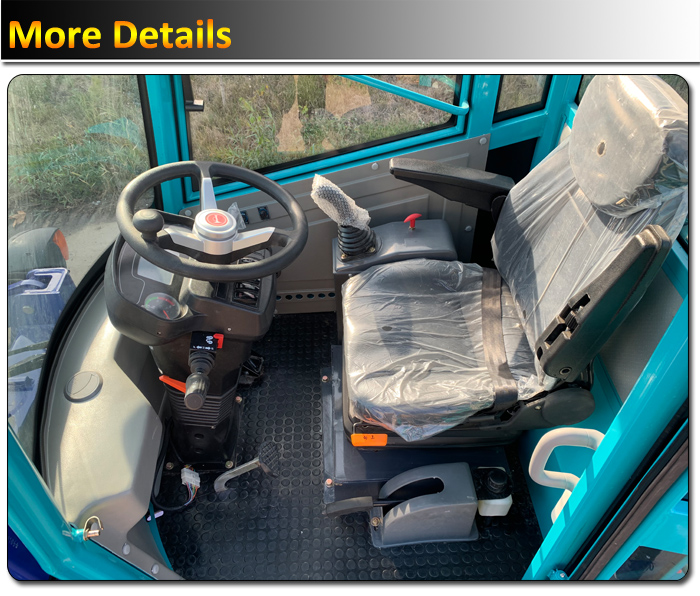 MR908 with luxurious cab is large, safer and more comfortable.

Equipped with luxurious and comfortable seats, adjustable instrument panel, LED lights for the whole vehicle, hydraulic pilot control

Optional air conditioning, LCD instrument panel, electronically controlled driving, etc.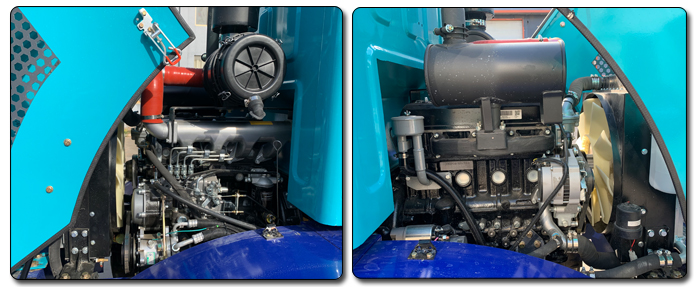 The most popular engine is the xinchai Euro3 emission engine, 4 cylinders, 36.8Kw/50Hp.

Low noise, stable and sufficient power.

Other brands of engines can also be selected, Low-cost Yunnei engine, Xinchai Euro5 engine that meets European emission standards, and EPA4 engine that meets North American emission standards.

Heavy-duty axles and large tires provide stronger working capabilities.

A variety of tires to choose from for MR908 loader,

Different sizes, 12.-16.5, 31.5-15, 20.5-16.

Different patterns, grass tires, snow tires, agricultural tires, engineering tires.

Tubeless and tubeless.

Engine Model : YUNNEI , 42KW/57HP
Engine Type : 4-cylinder, in-lined, water-cooled, direct injection

Bucket Capacity : 0.45 m3
Loading Capacity : 800kg
Operation Weight : 2800KGS
Overall L x W x H: 5150mm x 1400mm x 2580mm
Dumping Height : 2400mm
Dumping Reach : 800mm
Service Brake : Oil brake
Parking Brake : Hand operated
Tire Size : 750-16.5 or 12-16.5 or 31/15.5-15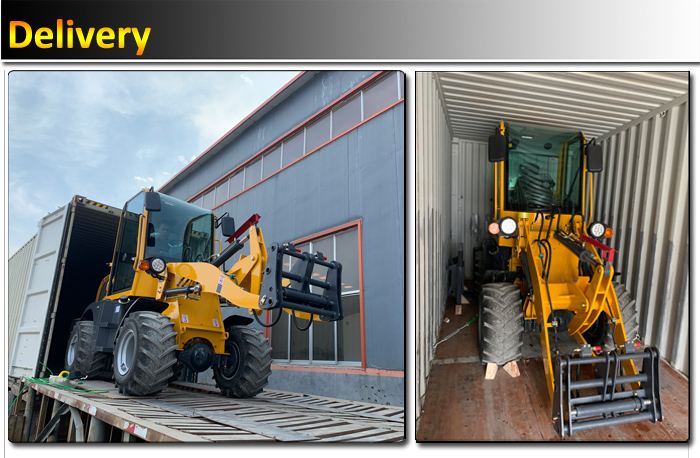 MR908 can be directly driven into the container, 3units/40'HQ container. 1unit/20'GP container.

Use steel wire ropes and plywood wood to ensure transportation safety.
More details , please don't hesitate to contact us here, or email to us.
MOUNTAIN RAISE has passed various corporate and product certifications in order to meet the quality requirements of different countries during its twenty years of development. It not only meets the requirements of China, but also meets the international requirements, such as global ISO, SGS, TUV, ROPS&FPOS, etc. CE certification that meets European quality standards, engine certification that meet
...more