Buy Cheap Heavy Wheel Log Loader Earth Moving Equipment Price
MR933 wheel loader
Mountain Raise

Qingzhou City

15 days

100units / month
Rated load: 2200KG , Bucket: 1.2CBM , Engine: 92KW/125HP

Attachments: Fork, Log grapple, 4 in 1 bucket, etc;
Accept special customization , for excample, bucket size, tyre size, dumping height, engine brand&power and so on;
MOUNTAIN RAISE MR933 Wheel Loader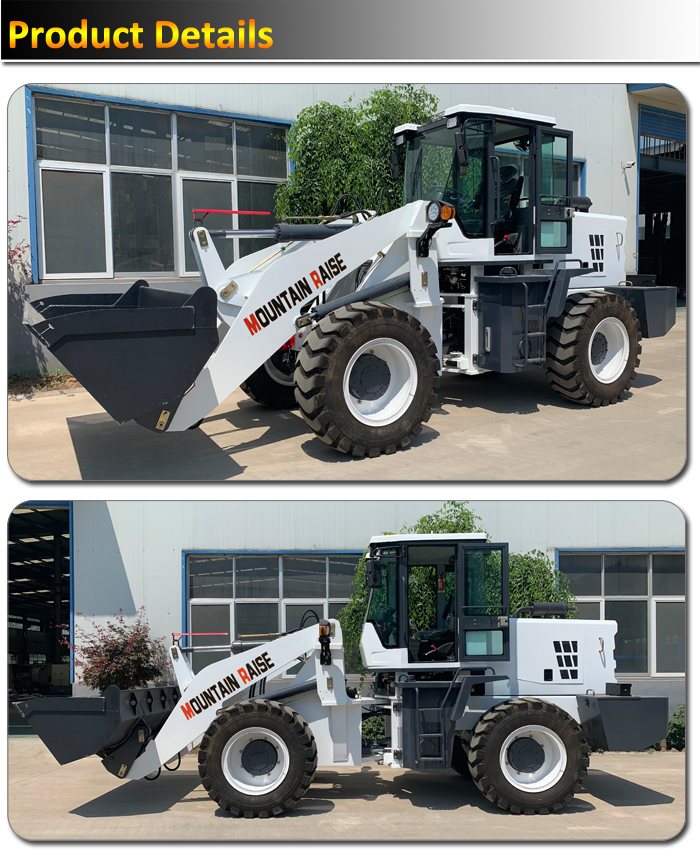 Machine weight 6800kg, rated load 2200kg, 1.2cbm big bucket, 16/70-24 big tire, 92kw engine ;

Full hydraulic control, hydraulic joystick , aire conditioner .

Can be equipped with different attachments, such as quick hitch , pallet fork, auger, mixer bucket, etc.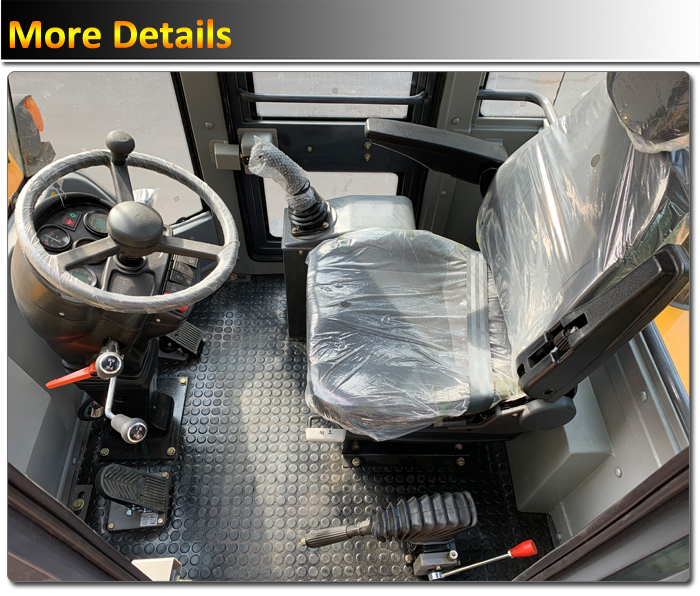 Luxury cab, more comfortable and safer .
Adjustable seat, dashboard, adapt to different users; Hydraulic joystick , Easy operation, save effort and time;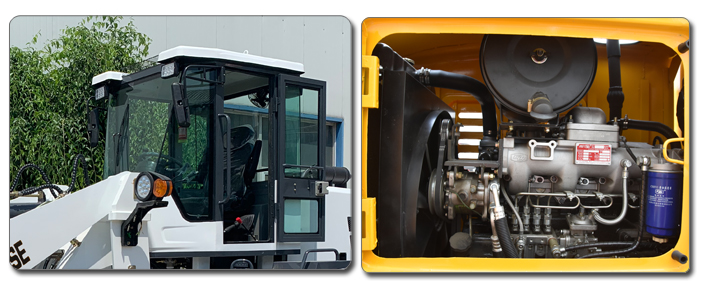 High-intensity cab with All LED lamp ; 92kw high power engine provides sufficient power.

Heavy-Duty axle with big 16/70-24 tire, Stronger performance .
Specification

Rated Load Capacity:2200kg
Operating Weight :6800kg
Bucket Capacity : 1.2cbm
Dimensions L*W*H(mm) : 6800x2250x3050mm
Engine
Model : YUNNEI 92 kW
Max. Torque : 455 Nm
Transmission Type : Automatic
Speed Gears : F4/R4
Service Brake : Dry & caliper, air-to-oil control
Parking Brake : Drum-type shoe brake,spring applied &air released
Tires Size : 16/70-24
Type : Bias-ply
More details , please don't hesitate to contact us .
MOUNTAIN RAISE has passed various corporate and product certifications in order to meet the quality requirements of different countries during its twenty years of development. It not only meets the requirements of China, but also meets the international requirements, such as global ISO, SGS, TUV, ROPS&FPOS, etc. CE certification that meets European quality standards, engine certification that meet
...more