Upgraded MR936 2.5t 2.8t 1.7cbm Heavy Wheel Loader
Upgraded MR936 2.5t 2.8t 1.7cbm Heavy Wheel Loader
Mountain Raise

Qingzhou City

20 days

100units / month
Rated load: 2500-2800KG , Bucket: 1.7CBM , Engine:92KW/125HP

High Dumping height for special work , Same engine,tire with standard 3ton loader.
it is similar with our 3ton loader , the overall weight is lighter than the 3 ton loader, rated load 2.8ton,
Upgraded MR936 2.5t 2.8t 1.7cbm Heavy Wheel Loader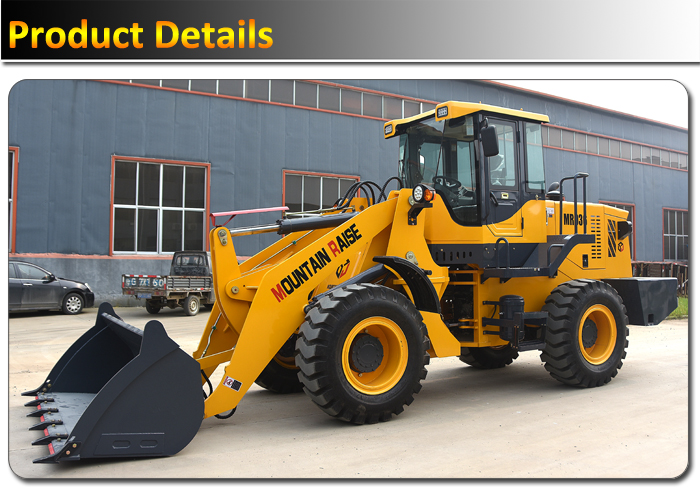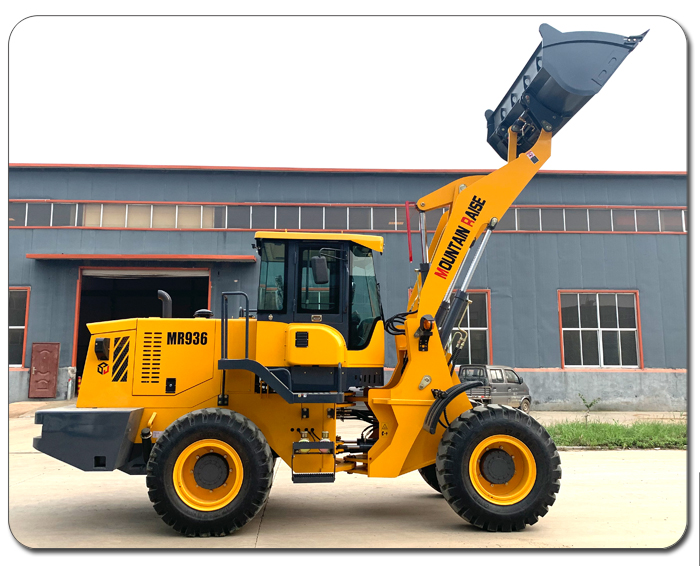 MOUNTAIN RAISE MR936 wheel loader
Weichai DEUTZ 92kw 6-cylinder engine , cummins engine for option .

Optional automatic centralized lubrication system and automatic weighing system

Optional quick hitch, for easy replacement of different attachments for different work, such as sieve bucket, auger, breaker, fork, grab fork, etc.

Mountain Raise MR936 wheel loader. The weight, bucket capacity, engine, and tires are the same as the standard three-ton loader, and the price is 30% cheaper than the three-ton loader.




Main Peremeters

Engine Model : Weichai DEUTZ 92kw/125hp 6-cylinder,
Option : Cummins brand
Bucket Capacity : 1.7 m3
Loading Capacity : 2800kg
Operation Weight : 9500KGS
Overall L x W x H : 7950 x2500 x 3300mm
Dumping Height : 3670mm
Dumping Reach : 1200mm
Lifting Height : 5500mm
Service Brake : Air brake
Parking Brake : Hand operated
Tires Size : 17.5-25 , Option : Steel wire tire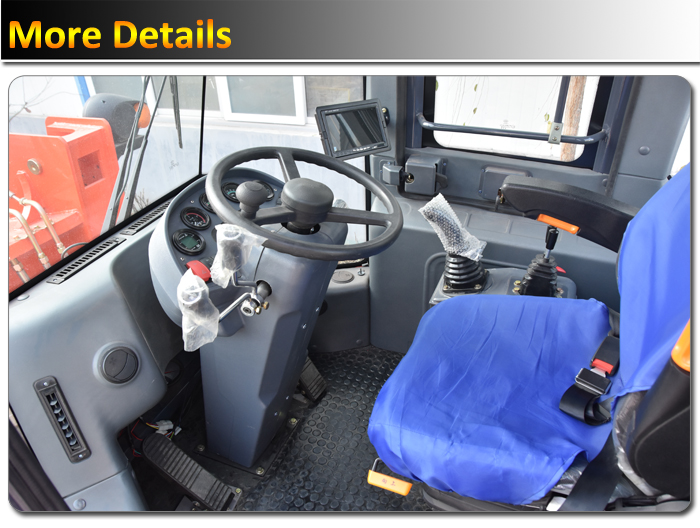 The comfortable and spacious cab makes driving easier.

Full hydraulic pilot control , Precision instrument panel, Air conditioner, Reverse image.

Heavy-duty frames, heavy-duty axles, large tires .

1.5 times longer service life .
If you have any question , please don't hesitate to contact us .
MOUNTAIN RAISE has passed various corporate and product certifications in order to meet the quality requirements of different countries during its twenty years of development. It not only meets the requirements of China, but also meets the international requirements, such as global ISO, SGS, TUV, ROPS&FPOS, etc. CE certification that meets European quality standards, engine certification that meet
...more