MOUNTAIN RAISE 5TON MR650B WHEEL LOADER WAITING TO SHIPPING
06-10-2021
MOUNTAIN RAISE 5TON MR650B WHEEL LOADER WAITING TO SHIPPING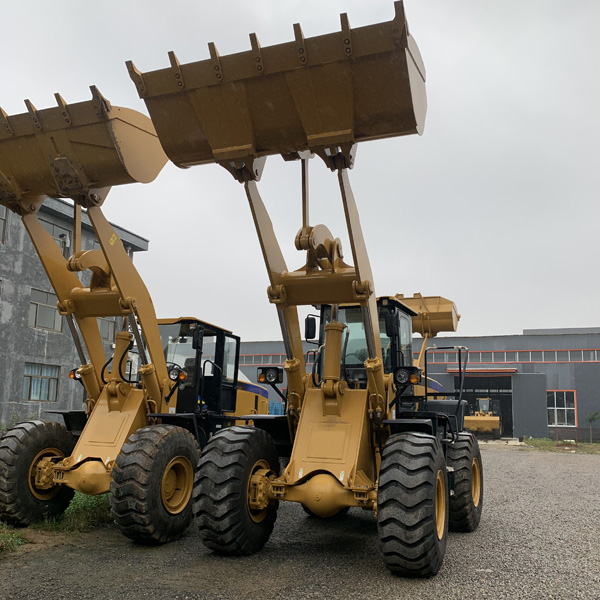 MOUNTAIN RAISE MR650 wheel loader, basic configuration has the following characteristics:
National II emission engine, optimized torque converter matching, greatly improved traction, and at the same time more environmentally friendly and fuel-efficient;
·The bucket is enlarged, and the production efficiency is increased by 12%;
·19MPa working hydraulic system pressure. High efficiency and energy saving; single lever operation, labor saving and convenient;
·Longer wheelbase, larger counterweight and larger load capacity. The fuel tank is moved backward, the stability of the machine is better, and the refueling is more convenient. ·Further improve the reliability of the gearbox, front and rear axles, and facilitate maintenance.
·The new cooling system design can meet the ambient temperature requirements of minus 20~43℃, and the cooling system that meets the high temperature requirement of 50℃ can be installed as an option.
·Increase the steering pressure, making the steering easier and faster.
·The engine is installed with a shock-absorbing device to further improve the sealing of the cab and reduce vibration and noise;
· Caterpillar Wuxi factory manufactures working pumps, steering pumps, SAE/DIN standard high pressure oil pipes, international brand pilot valves, and optimizes the piping design;
·The brake booster and brake air box are moved to the middle maintenance area on the left side of the machine, which is more convenient for maintenance.