MOUNTAIN RAISE machinery mini excavator, Customer praise after use
09-10-2021
MOUNTAIN RAISE machinery mini excavator, Customer praise after use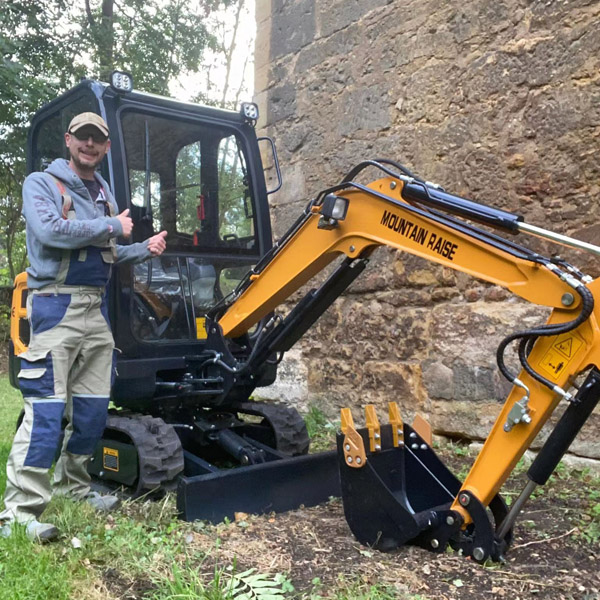 MOUNTAIN RAISE excavators have the advantages of many types, high configuration, low price, stable and reliable quality, and convenient and simple maintenance.

Since the 1980s and 1990s, small construction machinery has played a major role in municipal engineering, transportation and other construction and has developed rapidly. Small excavators have made great contributions to saving manpower and material resources in these projects, meeting various urban operation requirements, and can maximize their production capacity in the narrow work space of the city, and gradually become a representative of urban construction. Construction machinery. The development of small excavators mainly depends on the development of urban construction. Due to the transformation and construction of cities, short construction time is required, construction machinery has small impact on the surrounding environment, safety, low pollution, small turning radius, easy transportation, and The appearance of the city's scenery and so on.
The pictures are from our German customers. The customers' real feedback after using it for a period of time is very satisfied and full of praise.